Language tools, by language enthusiasts
Our passion for languages has inspired us to design intelligent tools, products, and services that connect the world and make multilingual communication easier. Welcome to Translated Labs, where ideas come to life!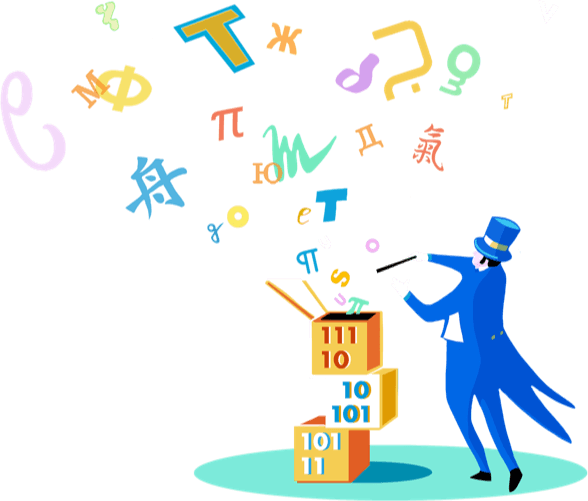 Translated Labs is the space where everyone can access our latest projects, from the most advanced language translation technologies, to business productivity tools, to entertainment applications. All tools are ready to be downloaded or used as they are, and most of them can also be accessed via API or on GitHub. Enjoy!
Alexa Translated Skill
Translated skill for Amazon Alexa lets you translate words and short sentences in 37 languages, with just a simple voice command.
It was installed by 4.5 million users from June 2017 to May 2020 and has been featured in The New York Times as one of the most fun and useful apps available for Alexa.

Learn more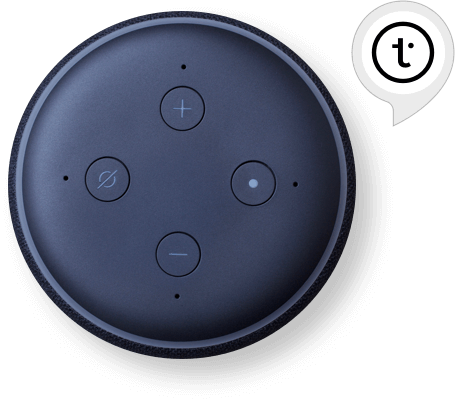 Meeting Recorder
Meeting Recorder is your personal assistant for meetings. It records and automatically transcribes your meetings, and lets you search for words and phrases within the recordings.

Learn more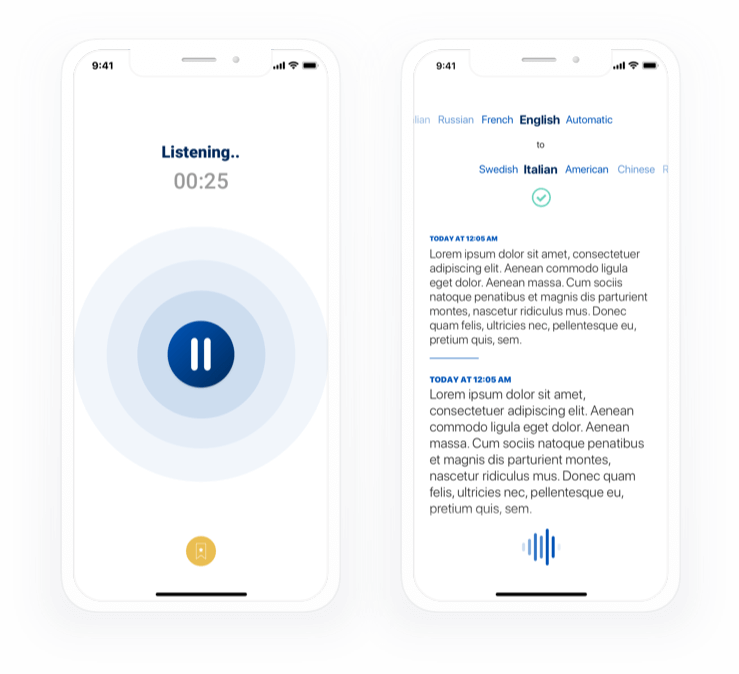 Whisperer
Whisperer is your discrete interpreter. It lets you understand what people are saying around you, in 29 languages. Read the transcription on your screen or plug in your earphones to hear it.

Learn more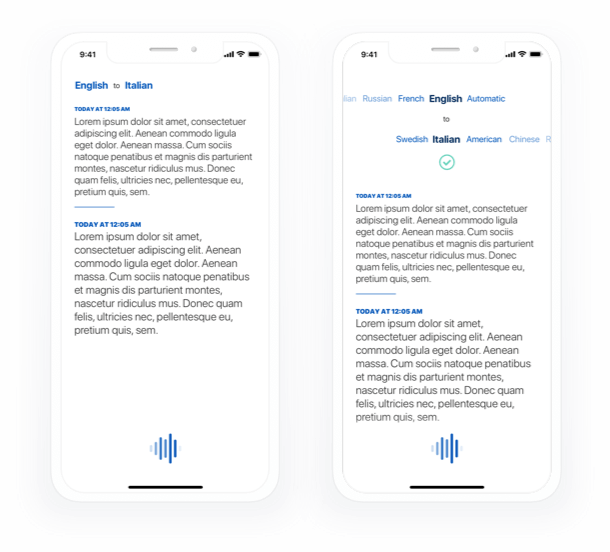 MyMemory
MyMemory is the professional alternative to Google Translate. It searches for the translation you need within the world's largest database of professionally translated content. This database was created from a collection of publicly available bilingual documents of the European Union and the United Nations, and contains more than 40 billion words.
Learn more
Research and publications
Translated has an active role in research in the field of Artificial Intelligence, and Natural Language Processing in particular. We've been working with top universities and research centers since 2008, sponsoring their projects or co-authoring several scientific papers.
Learn more
I can do better!
We are constantly looking to hire great engineers with a global mindset.
Get in touch if you think you can improve any of these these applications.
Get in touch